The Fall/Winter 2014 issue of Grace Ormonde Wedding Style magazine features wedding gowns from the runway, and in this editorial feature they include bridal jewelry that would complement the gowns.
We're thrilled our Couture Sunburst ring (style CE154) was included in this beautiful editorial. Handcrafted in the USA, this Couture diamond ring is perfect for an eye-catching designer engagement ring or a statement-making cocktail ring.
Look for the issue on newsstands soon or download via iTunes.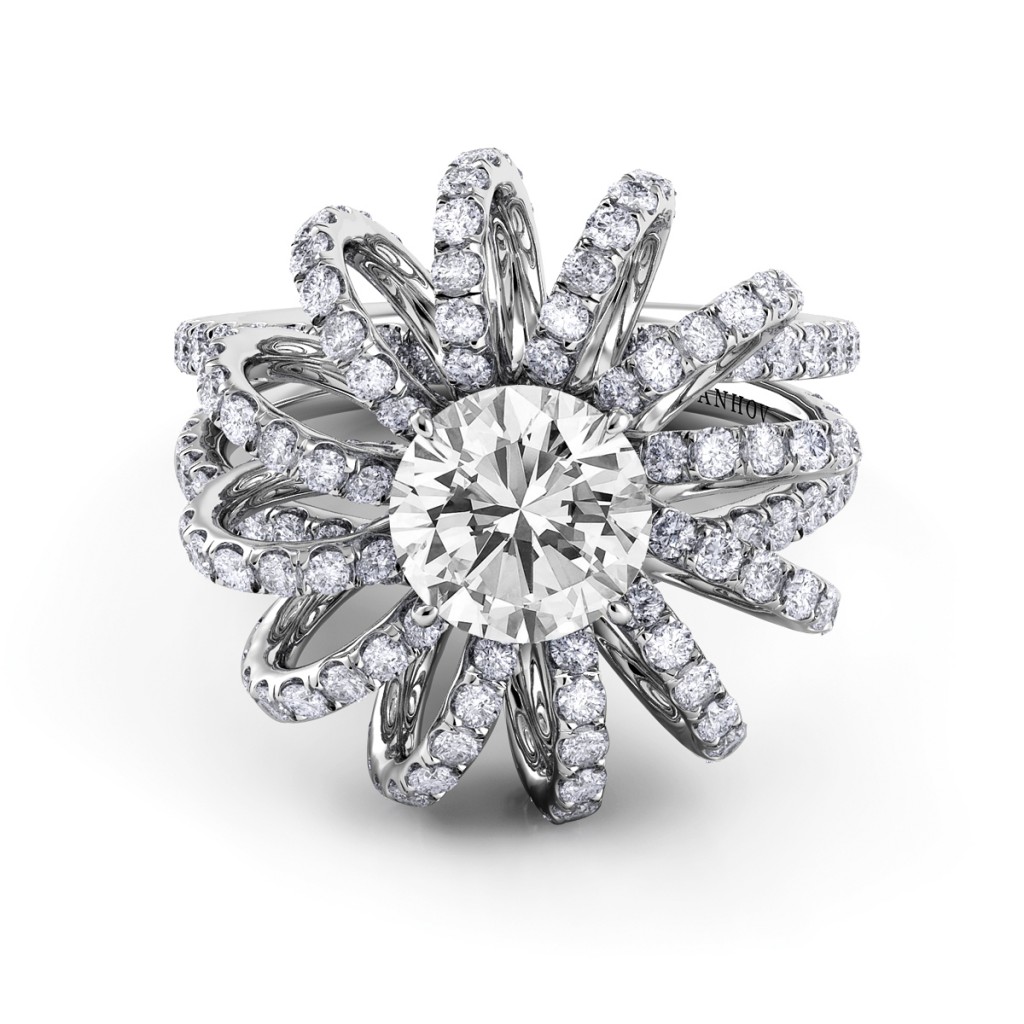 The Danhov Couture Sunburst diamond ring is $8960 in 18k gold and $10,280 in platinum. These prices do not include the center stone. Choose a diamond, sapphire, ruby...it would be gorgeous with any stone!